EET
Electronic Registration on Sales
In the myGEM system, the EET is integrated into a treasury (cash register), shop, and invoicing. Gradually, additional individual modes are added.

There is no extra work for the user who sends the EET, everything takes place in the background. There is also a detailed overview of the sent payments.
LOG – Shop – Sales
On the print report there are displayed the identification of the shop (place of business) and the cash register, and EET return codes as well, FIK – Fiscal identification code, and BKP – Security Code of Taxpayer.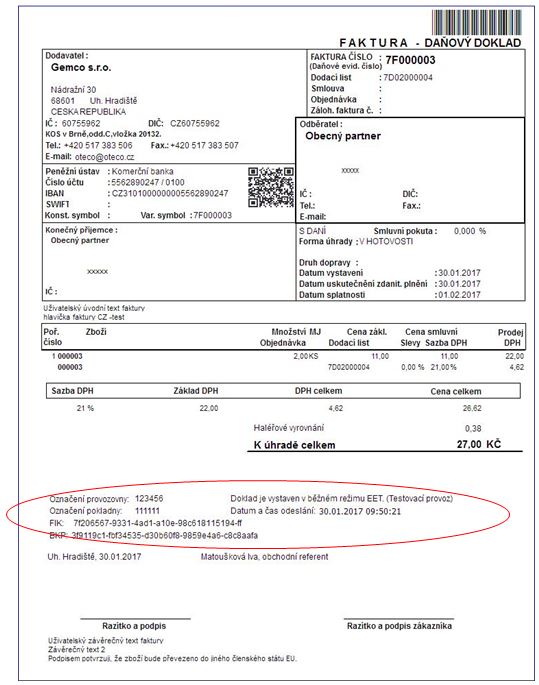 UCT – Treasury – EET – sales
Main window